Words Puzzle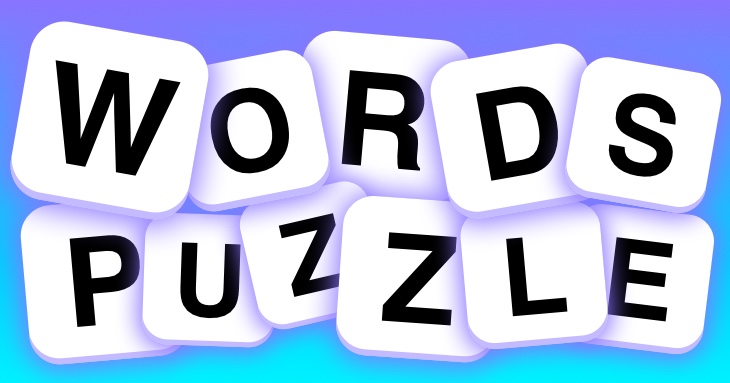 Welcome to Words Puzzle, the ULTIMATE word puzzle game available on the Google Play Store! Challenge your mind and expand your vocabulary with this addictive and entertaining game.
Words Puzzle offers a unique and engaging gameplay experience, designed to test your word skills in a variety of categories. Whether you're a beginner or a word enthusiast, there's something for everyone. Choose from a wide range of categories, including animals, food, sports, and more. Explore different themes and immerse yourself in a world of words.
Every day, Words Puzzle brings you fresh and exciting puzzles to solve. Wake up to a new challenge each morning and keep your mind sharp as you unravel the hidden words. With new puzzles added daily, you'll never run out of fun and stimulating word challenges.
Stuck on a puzzle? No worries! Words Puzzle provides hints to help you out. Use your hints wisely to reveal letters or words, giving you that extra boost when you need it most. Don't let any puzzle defeat you – unleash your inner wordsmith and conquer them all!
Features of Words Puzzle:
Multiple categories: Choose from a wide range of categories to suit your interests and challenge yourself with different word themes.

Daily puzzles: Start your day with a fresh puzzle every morning. Keep your brain engaged and improve your word skills with new challenges daily.

Hints: Get unstuck with helpful hints. Use them strategically to uncover letters or even complete words, ensuring you never get stuck for too long.

Engaging gameplay: Immerse yourself in the addictive gameplay of Words Puzzle. Swipe and connect letters to form words and progress through the levels.

Expand your vocabulary: Discover new words and improve your vocabulary as you explore a vast collection of puzzles and categories.

Beautiful design: Enjoy a visually appealing and intuitive interface that enhances your gaming experience.
Play anytime, anywhere: Words Puzzle is perfect for a quick break or a longer gaming session. It's accessible offline, so you can enjoy it anytime, anywhere.
Download Words Puzzle now and embark on an exciting word-solving adventure! Challenge your friends, unlock achievements, and become the ultimate wordsmith. Let the power of words unlock your potential and have a blast while doing it!
This game uses icons from flaticon.com website.